If you wold like to attend worship at Monk Bretton, please book for the service by contacting Gaynor Clark on 01226 288415 or Gaynorc60@gmail.com

Monk Bretton — has an excellent suite of premises that enable us to achieve our outreach and mission to the community. We have a Peace Garden.
Our premises are well used by community groups such as One Stop Shop, Rangers, Guides, Brownies, Monday Youth Club, U3A and Band rehearsals.
Monthly coffee mornings and other events through the year draw the community in to share in concerts, fairs and seasonal celebrations.
Weekly Activities:
Monday — U3A History (2nd & 4th Mondays) 10am to 12noon
Monday — Youth Club for 8 to 12 year olds — 5.30pm to 7pm
Monday — Fitness Class — 7.15pm to 8.15pm
Tuesday — Brownies & Guides — 5.45pm to 7.15pm
Tuesday — Functional Yoga — 7.45 to 8.45pm
Wednesday — Heart Beeps — 10am to 1pm — Term time only
Wednesday — Messy Church — 3.30pm to 5pm — 3rd of each month
Wednesday — U3A Literature
Wednesday — Rangers — 7pm to 9pm — alternate weeks
Wednesday (2nd of each month) — Crime & Safety Community group — 6pm to 7pm
Wednesday (2nd of each month) — Friends of the Park — 7pm to 8pm
Wednesday — Line Dancing — 7pm to 10pm
Thursday — 9.30am to 12noon — One Stop Shop Community drop-in facility for information and social activities — 9.30am to 12pm + Fitness Class 10.30am to 12noon
Thursday (alernate weeks) — U3A Painting Class — 10.30am to 12.30pm
Thursday — Women's Fellowhip — 2pm to 3pm
Thursday — Band Practice — 7.30pm to 9.30pm
Thursday — (2nd of each month) — Circle Dancing — 7.30pm to 9.30pm
Friday — U3A Music Group (2nd & 4th Fridays) — 2pm to 4pm
Friday — U3A Sequence Dancing — 7pm to 9pm
Saturday — (2nd of each month) — Coffee Morning — 10.30am — 11.30am

Rev'd Marian Olsen
Minister
Telephone: 01226 391392
Email: marianlolsen@aol.com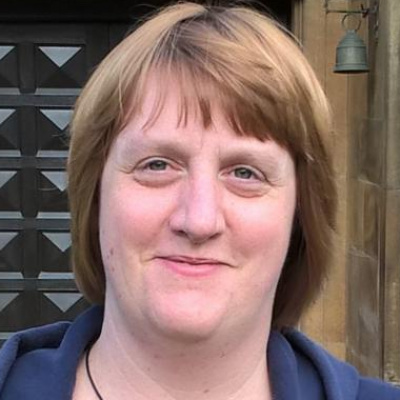 Rev'd Claire Rawlinson
Minister
Telephone: 01226 780420
Email: claire.rawlinson@methodist.org.uk
---