Midweek services are Tuesday at 7pm
If you wold like to attend worship at Staincross, please book by contacting Jenny Squires on 01226 382712 or pebblywebbly@hotmail.com
The repeat (R) Tuesday service following a Sunday will only take place if there are several people booked in.
29th September (R) — Claire Rawlinson
6th October — Heather Hague
13th October (R) — Ray Taylor
20th October — Claire Rawlinson
27th October (R) — Marian Olsen
3rd November — Linda Stammers
10th November (R) — Marian Olsen
17th November — Heather Hague
24 November (R) — Ray Taylor
1st December — Claire Rawlinson
Staincross Methodist Church
A thriving forward looking church with many links to the local community and meeting in a modern well designed, multi-purpose building in the heart of the villages Staincross and Mapplewell, The church seeks to develop strong links with the local community as can be seen from the wide range of activities and user groups at work in our church (see list below).
The emphasis is very much on 'sharing God's love', whether that be through Staincross Little Stars, Messy Church and Exodus youth project or through the choirs, Saturday coffee mornings, craft clubs and Sunday morning worship and Junior Church.
Weekly Activities:
Monday — Lacemaking group — 1.30pm
Monday — Slimming World — 5pm to 9pm
Monday — Staincross Ladies Choir — 7.30pm
Tuesday — Slimming World — 9.15am to 11.15am
Tuesday — Ladies group — 1.45pm
Tuesday — Brownies — 5.45pm to 7pm
Tuesday — Guides — 7.30pm to 9pm
Tuesday (fortnightly) — Craft Club — 7pm
Wednesday — Toddler group 'Staincross Little Stars' — 9.15am to 11am (term time only)
Wednesday — Bowling — 1.30pm
Wednesday — Exodus Youth Club — 5.30pm to 7pm (Juniors)
7.30pm to 9pm (Seniors)
Thursday — Cafe Fellowship — 2pm to 3.30pm — 1st Thursday of each month
Thursday — Messy Church 2nd Thursday of each month — 3.30pm to 5.15pm
Thursday — Mapplewell Singers — 7pm
Thursday — Yoga — 7.30pm
Saturday — (1st & 4th of each month) — Coffee Morning — 10am
Sunday — Sunday Service and Junior Church — 10.30am

Rev'd Marian Olsen
Minister
Telephone: 01226 391392
Email: marianlolsen@aol.com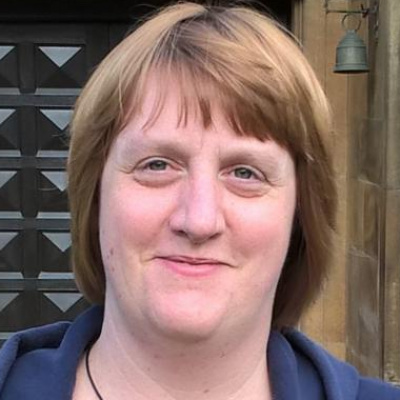 Rev'd Claire Rawlinson
Minister
Telephone: 01226 780420
Email: claire.rawlinson@methodist.org.uk
---